Leading family law attorney, Francis King, founder of the Law Offices of Francis King in Nashville, TN, explains factors affect alimony cases in the state of Tennessee. For more information please visit https://franciskinglaw.com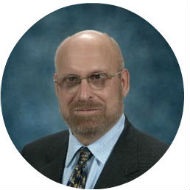 Nashville, TN, United States - November 15, 2019 /MM-REB/ —
In a recent interview, leading family law attorney, Francis King, founder of the Law Offices of Francis King in Nashville, TN, revealed four things to take into consideration in alimony cases in the state of Tennessee.
For more information please visit https://franciskinglaw.com/
When asked to comment, King said, "Courts in Tennessee have a great deal of discretion in determining the type and amount of alimony that can be awarded to parties in a divorce. However, the state hasn't provided a set formula for alimony cases."
King said that because alimony law is not cut and dry in Tennessee, he takes extra care to navigate clients through the alimony process.
According to King, he ensures his clients understand that Tennessee courts make alimony decisions on a case-by-case basis, and subject to a variety of factors.
"If neither party in a divorce can come to an alimony agreement, then the court looks at a host of factors to reach a decision. The most important of these, however, are the need of one spouse for alimony and the ability of the other to pay it."
He added that other factors are considered, including the duration of the marriage, the health and ages of the parties, their work histories and earning capacities, and the overall division of the marital estate."
King added, further that, "although who is at fault can be considered a factor in determining alimony, in Tennessee, in most cases, this factor is not given very much weight."
Another crucial piece of information is that transitional or rehabilitative spousal support is favored in Tennessee "whenever possible" in lieu of longer term alimony.
When asked to elaborate, he said, "The Tennessee Legislature has expressed a strong preference for transitional or rehabilitative alimony. Permanent or long term alimony is usually only available in cases involving very long marriages and situations where there is great income disparity between the parties."
King added that it's crucial clients know which type of alimony they are likely to receive or have to pay so they can better manage their expectations and financial plans.
The fourth thing that King tells his clients to keep in mind is that alimony cannot be granted after the divorce is finalized in Tennessee, but, in some circumstances, it can be modified.
He continued by saying, "Divorce is a process with several moving parts – so much so that people can fail to give the alimony issue proper attention. For this reason, it is one of the first subjects I discuss with prospective clients during initial consultations."
Source: http://RecommendedExperts.biz
Contact Info:
Name: Francis King
Email: Send Email
Organization: Law Offices of Francis King
Address: 4235 Hillsboro Pike #300 Nashville, TN 37215 USA
Phone: 615-385-7654
Website: https://franciskinglaw.com/
Source: MM-REB
Release ID: 88933545