Lasso Healthcare's MSA expansion gives dozens of rural counties a Medicare Advantage plan option for the first time, offering an option to high deductible Medigap plans.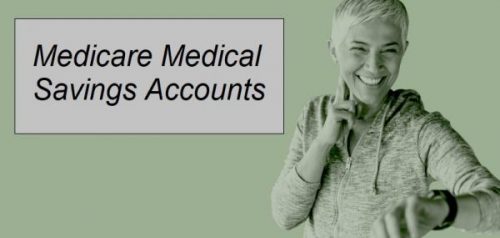 Prescott, United States - November 15, 2019 /PressCable/ —
In its recent study on 2020 Medicare Advantage plan availability, MedicareWire discovered a sweeping expansion of Medical Savings Account (MSA) plans by Lasso Healthcare (Lasso). Offering plans in 1,151 counties in 2019, for the 2020 plan year Lasso operates in 26 states and the District of Columbia, with MSA plans now available in 1,771 counties.
While Medicare insurance giants United Healthcare and Humana each expanded their operations into more than 100 new counties, most of their expansion was in counties where Medicare Advantage (MA) plans were already available. Lasso's expansion pushed into dozens of rural counties with no Medicare Advantage plan options, giving thousands of Medicare beneficiaries an option to Original Medicare and Medicare Supplement insurance.
MedicareWire reviewed Lasso's MSA plan offering, and here's what it found:
— There are three different plans, each supports a specific region. Each plan receives the same annual deposit amount and benefits, but the annual deductible is different ($7,400 / $8,400 / $9,400).
— The member pays their monthly Part B premium but no additional premium to be in the plan.
— The member pays 100% of any non-Medicare covered qualified medical expenses, via their MSA bank account funds or out-of-pocket, before and after the plan deductible is met.
According to David Bynon, MedicareWire's founder, "Lasso's MSA is a $0 premium policy with a $7,400 to $9,400 annual deductible. Each January, Lasso deposits money into your Medical Savings Account. There will be a deposit each year that adjusts based on CMS' annual updates. Unlike a traditional Medicare Advantage HMO or PPO plan, which has a maximum out-of-pocket limit between $6,700 for in-network care and $10,000 for out-of-network care, your risk with an MSA is the deductible minus the annual deposit."
Beneficiaries can use their deposit to help pay the annual deductible. Once their deductible is met beneficiaries pay nothing for their Medicare Part A and Part B services. Plus, any unused funds remain in the beneficiary's account for future use.
MSA deposits are tax-free, so long as they are used for qualified medical expenses. The Lasso MSAs do not offer prescription drug coverage, but beneficiaries can choose any available Medicare Part D Plan (PDP) in their state and use their MSA funds to pay co-pays, coinsurance, and deductibles. The Lasso MSA can also be paired with supplemental policies for dental, vision, hospital indemnity, and long-term care.
"For me, the Lasso MSA is an excellent option for people in good health who are getting their Medicare benefits for the first time," says Bynon. "I also think its a good option for someone stuck with a sub-optimal Medicare Supplement due to their health."
Medicare Supplement policies are guaranteed issue when beneficiaries first qualify for Medicare, however, insurance carriers may require medicare underwriting to change plans. Medicare Advantage plans cannot discriminate based on health, except in the case of end-stage renal disease (ESRD).
The benefits of an MSA multiply if the beneficiary receives medical reimbursements from their employer. According to the Henry J Kaiser Family Foundation, about 25% of large employers offer retiree health benefits.
"I really like MSAs, and appreciate Lasso's push into rural counties", Bynon explains. "One of the best features of these plans is that MSA deposits roll over every year, so if you don't use it the money accumulates and never goes away. The money sits there until you need it and goes to your beneficiary when you die. Compare this with Medicare Supplement and Medicare Advantage HMO or PPO premiums, which are simply gone if you don't use medical services."
With the looming change in Medicare Supplement rules, which bans coverage of the Medicare Part B deductible, many seniors will be looking for an option to the Medicare Supplement High-Deductible Plan F. While both the High-Deductible Plan F and a MSA plan have risk, only the MSA offers the potential to have money left over. The High-Deductible Plan F is very popular with healthy seniors, as there's a significant premium savings as compared to the popular Plan F or Plan G.
The Lasso MSA is also a good alternative to a Medicare Supplement Plan K. Plan K beneficiaries pay all cost-sharing for covered services and benefits until they reach the annual out of pocket limit ($5,560 in 2019). When the beneficiary reaches the annual spending limit, their Plan K kicks in and begins paying all (100%) Medicare-approved costs for the rest of the year.
As an incentive to stay healthy, Lasso offers three opportunities to earn up to $250 via gift cards. These health incentives include:
1. Complete a health survey, earn a $75 gift card.
2. Share your lab results, earn a $75 gift card.
3. See your provider, earn a $100 gift card.
"As a Veteran with VA benefits, I'm particularly excited about Lasso expanding its MSA offering into my home state of Arizona", Bynon shared. "The combination of an MSA and VA benefits is a game-changer for me. I can use my local VA for the majority of my healthcare needs and allow my MSA account to grow for a rainy day. It's fantastic."
Original Publication: https://medicarewire.com/blog/lasso-healthcare-msa-review/ / Review: Lasso Healthcare MSA Plans
Contact Info:
Name: David W Bynon
Email: Send Email
Organization: MedicareWire
Address: 101 W Goodwin Street Unit 2487, Prescott, AZ 86302, United States
Phone: +1-800-577-8638
Website: https://MedicareWire.com
Source: PressCable
Release ID: 88933388